Partnering with the Bishops
Church Planting
In Greater New Haven, Connecticut
Gospel-centered church attendance in New England is among the lowest in the country.
Gospel-centered church attendance in New Haven County
Gospel-Centered church attendance across the nation
Abby describes Curran as a "New Englander at heart."
Curran was raised in the Deep South by native New Englanders, Abby was raised in Portugal by native Floridians. God has called us and our four children (Ellie, 10; Hudson, 8; twins Jack and Pete, 6) to Connecticut to plant a church!
We are graduates of Covenant College where we met; Curran served as a youth minister in North Carolina while Abby completed an MA in education, then Curran attended Covenant Theological Seminary (MDiv) and Concordia Seminary in St. Louis where he is a PhD candidate in historical theology. He served as an elder before becoming a solo pastor of a PCA church in Carbondale, IL. Abby taught Special Ed in public schools for five years and in a Charlotte Mason school for two years. Since becoming a full-time mom she has used her education background to connect with parents and children throughout the community. We were approved by the Mission to North America Church Planter Assessment Center and have been living in Milford since 2018, gathering a core group and starting the church plant.
Consistently ranked as the most secular, post-Christian region of the country, New England has a troubled religious history.
The Unitarian-Congregationalist debates in the early 1800s led the great-great-great-great-grandparents of many New Englanders today to walk away from the Church because they perceived it had nothing meaningful to say.
Our parent church–Christ Presbyterian Church of New Haven, second picture above–was the first new church construction in the city of New Haven in a century!
Milford
Midway between Connecticut's two largest population centers (Bridgeport and New Haven)
Approximately 52,000 people
Only 5 gospel-centered churches
No Reformed evangelical presence
A recent Barna study ranked the Hartford-New Haven area as the 7th most post-Christian region in the country
Only 1 gospel-centered church for every 8,000 people in New Haven County
Our Vision: A "Total Christ" Church
The 5th-century church father Augustine articulated a vision of Jesus' Church that we want to emulate:
A church that understands the centrality of the gospel to all of life. As Tim Keller has written, the gospel is "not just the A-B-C's but the A to Z of Christianity!" We live before God and each other on the basis of Christ's work for us, not our own abilities, past, character or accomplishments.
A church that lives out the reality that Christ's presence in heaven is distinct, but never separate, from Christ's local presence on earth, mediated by the Holy Spirit and fleshed out in the body of His Church. The Church does the gospel in the midst of the world as Christ's presence in the world.
A church that courageously and lovingly teaches the doctrines found in Scripture, whose identity is built on the reality of God's self-revelation in His Word.
A church that takes seriously the reality that Christ is really present by His Word, sacraments, prayer, and in the body of His people. When we worship together we are experiencing Christ!
A church that through organic relationships and mercy expresses the reality of Christ's presence and cares for each other's physical and spiritual needs.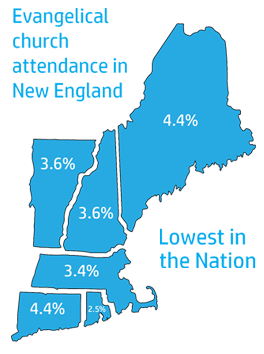 Connected with neighbors and community through many avenues
Regularly hosted contacts in our home
Hosted evangelistic Bible studies; Prayed!
Began weekly core team meetings/outreach Bible studies
Hosted frequent events to engage our community
Began leadership development; Prayed!
Begin weekly worship in public location
Begin multiple community groups
Welcome second ministry partner; Pray!
Begin training elders
Organize mercy ministry team
Begin planning for next church plant
Continue focusing on reaching our community; Pray!
Install first elders
Begin searching for planter for next plant
Continue focusing on reaching our community; keep praying!
How You Can Help!
To accomplish what God has called us to do we need to raise approximately $300,000. Here's how that breaks down:
| Source | Year 2 | Year 3 | Year 4 | Year 5 | Total |
| --- | --- | --- | --- | --- | --- |
| CT Church Funds | $35,000 | $40,000 | $40,000 | $10,000 | $125,000 |
| Projected Offering | $0 | $9,000 | $40,000 | $80,000 | $129,000 |
| Support Needed | $70,100 | $76,200 | $78,000 | $80,000 | $304,300 |
| Total Need | $105,100 | $125,200 | $158,000 | $170,000 | $558,300 |
That works out to approximately $76,000 a year for four years, or about $6,334 a month.
That might look like:
Church Partners
$1000 per month from 1
$750 per month from 1
$500 per month from 1
$200 per month from 2
$100 per month from 2
Individual Partners
$1000 per month from 1
$500 per month from 1
$250 per month from 4
$100 per month from 5
$50 per month from 5
$25 per month from 10
Mission Anabaino
is a church planting movement dedicated to planting local churches committed to the "Total Christ" vision outlined above.
Our church will be the sixth local plant; 10 global plants are already in progress! Anabaino is Greek for "I ascend": we take our name from it because as Christ is now ascended in heaven, we the Church are his hands and feet in the world!
Mission to North America
Presbyterian Church in America
We are an approved affiliate of the PCA's MNA Church Planting division
Online Giving
Give Online
Please follow the link above to support our church plant through MNA's online donation platform.
Giving by Mail
Please make checks out to:
Mission to North America
PO Box 890233
Charlotte, NC 28289-0233
Leave the memo line blank and Include a note with your check or money order stating that the gift is for Curran Bishop and the Greater New Haven Church Plant